ACCOMMODATION SPECIAL
Ladies Getaway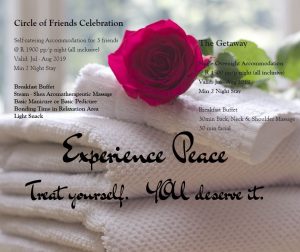 Gather your girlfriends and enjoy a girl's weekend away doing all the things us ladies love to
***
Not only will you and your girlfriends be staying in beautiful Clarens, but you'll also have an abundance of restaurants and shops to visit right on your doorstep. Our self-catering accommodation boasts spacious rooms, cosy fireplaces & majestic mountain views for your enjoyment.
An incredible spoil awaits you. Highly qualified, passionate therapists will ensure you have a memorable experience!
Selected dates in June also avail!
This promotion in INCLUDES weekends – only 3 spots avail!